–––––––––––––––––––– Latest Blog ––––––––––––––––––––––


Hair Color Comes With Its Own Terminology. 15 Basic Terms to Know When You Talk to Your Stylist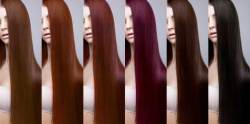 October 17, 2016


Let's be honest. How much of the terminology your stylist uses when talking about hair color do you understand or know? Unless you're in the industry, there's a good chance you're not really sure what some of the terms mean. Am I right?

Here's a list of hair color terms from A to Z for everyone who wants to accurately ask for what you want and to understand what process your stylist is putting those lovely locks of yours through.
More Than a Craze. Why Pumpkin is a Must for Healthy Skin and Hair!




October 20, 2016
Have you noticed how Americans are crazy for pumpkin! This time of year you can find pumpkin spice lattes, pumpkin cream cheese, pumpkin almond milk, pumpkin chili, and even pumpkin Cheerios! Some people love it; others despise it.

At taj salon & spa, we love pumpkin for its health benefits and ability to promote glowing skin and hair. Why? Pumpkin is loaded with vitamins and minerals. Yep, it has Vitamins C, B and E, beta-carotene and minerals, all of which improve the appearance of your skin and hair.

Here's the breakdown of exactly why pumpkin is sooo good for us.

Continue Reading >