Alyssa - Massage Therapist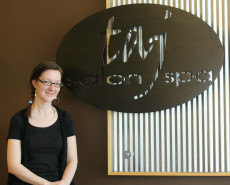 I was born and raised in Hayward, WI and attended Centerpoint Massage & Shiatsu school here in MN. I have also done wardrobe and makeup for local, independent film and recorded some of my own music! I have been in this industry for 7 years now and have advanced education in prenatal and shiatsu massage. I enjoy helping people feel better and more relaxed in the midst of their busy lives. I look forward to meeting you!
Schedule:

Monday:

OFF,

Tuesday:

OFF,

Wednesday:

8:30am-1:45pm,

Thursday:

4-9pm,

Friday:

8am-1:45pm,

Saturday:

OFF,

Sunday:

11am-5pm (1 Sunday a month)
Image Not Found!
Image Not Found!
Image Not Found!
Our Vision Statement
At taj salon & spa, we are a professional, life changing team that exceeds expectations. We are innovative and passionate individuals, always seeking advanced knowledge while caring for our community and our earth.