Bryan - Stylist & Nail Technician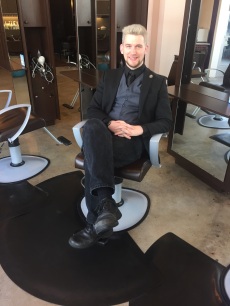 Bryan is a level 3 stylist and has been working in the industry for 5 years now. He has taken a countless number of classes on a variety of different things.


"I am excited to lunge headfirst into all of the education that taj provides for us. I can not wait to apply all the new techniques and trends to provide a more exceptional service for you."


Tuesday:10AM to 8PM Wednesday: 10AM to 8PM
Thursday:10 AM to 8 PM Friday: 9 AM to 6 PM
Saturday: 9 AM to 6 PM
Image Not Found!
Image Not Found!
Image Not Found!
Our Vision Statement
At taj salon & spa, we are a professional, life changing team that exceeds expectations. We are innovative and passionate individuals, always seeking advanced knowledge while caring for our community and our earth.