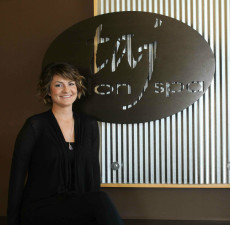 Hi, I'm Kendra! I am an Aveda Esthiology & Cosmetology graduate. I started my career here at taj in February 2014. I knew at a young age that the beauty industry was my calling. I love how I can be creative and that nothing has to be boring in the industry. When I am not at work I enjoy spending my time with my son, husband, and dog! Come see me today. I'd love to meet you and make you love your hair!
Schedule:
Monday:
5pm-9 pm
Tuesday:
5pm-9pm
Wednesday:
5pm-9pm
Thursday:
5pm-9pm
Friday:
OFF
Saturday:
One Saturday a month
Sunday:
OFF
Image Not Found!
Image Not Found!
Our Vision Statement
At taj salon & spa, we are a professional, life changing team that exceeds expectations. We are innovative and passionate individuals, always seeking advanced knowledge while caring for our community and our earth.