Olivia R.- Guest Service Representative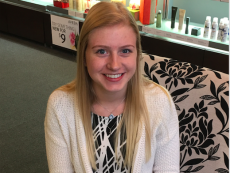 I am a sophomore at the University of Minnesota, studying Physiology in hopes to become a Pharmacist! i love to stay both active and busy so on weekends I am often in North Dakota to support my boyfriends hockey hames, or in the library! I enjoy working out whenever I can and spending time with my friends and dog Mikko!
Image Not Found!
Image Not Found!
Image Not Found!
Our Vision Statement
At taj salon & spa, we are a professional, life changing team that exceeds expectations. We are innovative and passionate individuals, always seeking advanced knowledge while caring for our community and our earth.